Assisted
Living Concept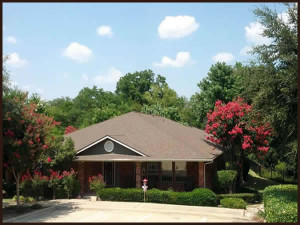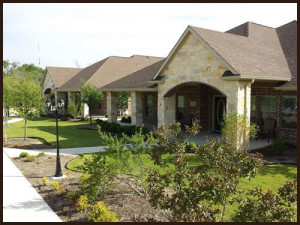 ASSISTED LIVING
Many seniors dread the idea that someday they may be "put away" into a nursing home or rest home – and sometimes their fear is for good reason. Often the choices are limited, service is sub-par, and the environment is anything but "homelike."
Today assisted living, which is a relatively new concept, provides the best of both worlds. Residents have as much independence as they want with the knowledge that personal care and support services are available, if and when they are needed. Assisted living communities are designed to provide residents assistance with basic activities of daily living such as bathing, grooming, dressing, and more, as well as offer medication assistance and reminders. Assisted living, however, differs from nursing homes in that medical services are not provided and the environment is much more homelike.
Assisted living communities range from converted residences designed to meet basic needs, to large multi-level facilities with amenities that only the more independent and active resident could take advantage of.
SIZE
The size of the facility or community can make a huge difference in the experience of the resident when they make the initial move as well as for months or even years down the road. One of the biggest mistakes that the adult children make in choosing an assisted living facility for their parent, is they make the decision based on what they themselves would prefer if they were the ones moving to the facility. Because their parent is having challenges with memory, communication, and decision making, the adult children believe they have to make all the decisions and they do so based on what they "think is best for them" rather than listening to what their parent is saying they want, and putting themselves in the place of the parent both physically and mentally.
Adult children have a hard time comprehending the fear most elderly people feel when faced with leaving their home. They fear the unknown. They fear losing their independence, their neighbors, and their familiar environment. They fear the move may separate them from family since the facility will take care of things that family members did before, thereby removing the need for family to visit much. They fear having to live with strangers and having strangers take care of them. They fear being mistreated. In short, they fear being "put away".
We must never lose the empathy for what they are worried about. Of course, that doesn't mean that all of these wonderful elderly people can make all the decisions on their own or dictate all the details of the move themselves.
FACILITY SIZE CLASSIFICATION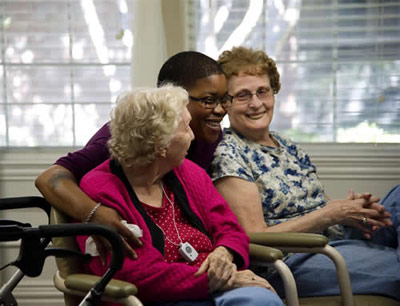 There are 2 size classifications the State of Texas has set up for assisted living facility licensing:
1) Small facility 16 or fewer residents
2) Large facility 17+ residents
FACILITY SIZE CLASSIFICATION
In the State of Texas an assisted living facility must be licensed as a Type A, Type B or Type C facility. The licensure type is based on the capability of the residents to evacuate the facility in event of an emergency.
In a Type A facility, a resident:
1) must be physically and mentally capable of evacuating the facility without physical assistance from staff, which may include an individual who is mobile, although non-ambulatory, such as an individual who uses a wheelchair or an electric cart, and has the capacity to transfer and evacuate himself or herself in an emergency;
2) does not require routine attendance during nighttime sleeping hours; and
3) must be capable of following directions under emergency conditions.
4) must be able to demonstrate to DADS (Dept of Aging and Disability Services) that they can meet the evacuation requirements described in §92.62(b) of the Texas Administrative Code.
In a Type B facility, a resident may:
1) require staff assistance to evacuate;
2) require attendance during nighttime sleeping hours;
3) be incapable of following directions under emergency conditions; and
4) require assistance in transferring to and from a wheelchair, but must not be permanently bedfast.
A Type C facility is a four-bed facility that:
1) has an active contract with DADS to provide adult foster care services as described in Chapter 48, Subchapter K in the Texas Administrative Code (relating to Minimum Standards for Adult Foster Care); and
2) must be contracted with DADS to provide adult foster care services before it can be licensed.
SERVICES NEEDED VS SERVICES PROVIDED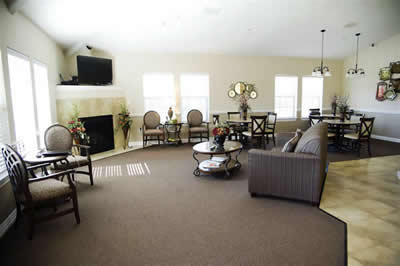 It is important to identify and understand the exact needs of the potential resident as well as the physical and mental direction the resident is moving in. Be very clear on this in order to avoid another move to a different facility in the near future. Here are some of the questions you need to know in order to make the right choice:
1) Does the resident need help getting out of bed in the morning?
2) Do they need help getting dressed and/or with grooming?
3) Can they get to the breakfast table unassisted?
4) Do they need help feeding themselves?
5) Many seniors take medications in the morning – do they need monitoring or assistance?
6) After breakfast, can they safely undress and shower themselves on a wet or slick floor?
7) Can they get themselves clean if they bath themselves unassisted?
8) Will they even take a shower or bath in the first place without encouragement or direction?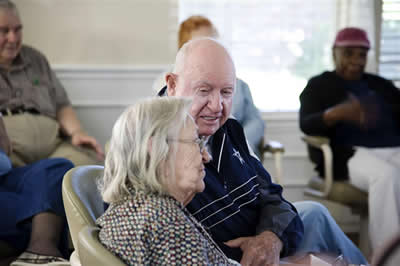 These types of questions should be addressed and others like them as you rehearse in your mind a day in the life of your loved one. Once you feel you have a good understanding of the residents needs and potential needs you can begin the search for the best facility suited to meet those needs
COST
The facility's month rate plus "add on fees" cannot be ignored in the decision making process. Facilities in the Metroplex have rates ranging from $1,895.00 at the low end to over $5000.00 per month, depending on the size of the room/apartment and the services provided to the resident . Most of these facilities are "private pay" meaning they are not Medicaid facilities or connected to any kind of Community Based Assistance programs. The resident and the family shoulder the burden of the full costs. Consequently, you will want to ask a lot of questions related to pricing and what is and is not included in the monthly fee.
STAFF TO RESIDENT RATIO
The more dependent the resident is on the staff the more important the staff to resident ratio becomes. For more dependent, needy residents, a 5 to 1 resident/staff ratio during daytime activities is best. At night 10 to 1 is sufficient.
MEALS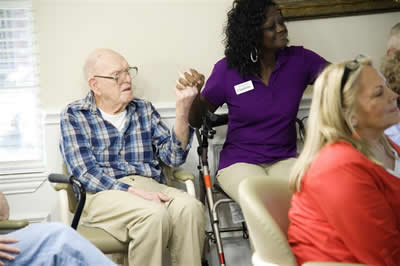 With limited interests and abilities to do things, most residents view meal time as the highlight of their day. Once one meal has ended, most immediately begin to look forward to the next meal. How a facility works their menu and meal preparation program can make a big difference in whether a resident is excited about the new day or not. Unfortunately, it's impossible to tell from a menu how tasty the food is. Find out where the food comes from and how it's prepared, then use your best judgment based on your knowledge of your family member's preference.
ACTIVITIES
Activities can be as important as food to many residents. Their mental and physical wellbeing can be tied to the activities available to them from day to day. Of course, this isn't always the case. Some prefer to do things on their own or with a few close friends and resist participating in organized group activities. The purpose of a facility's activity program is to make a variety of interesting things to do available to the residents and then encourage maximum participation.
In your search for the right facility ask to see the Activity Calendar and ask about the efforts put forth to encourage participation. It's one thing to post a calendar and something altogether different to personally go and get, or at least encourage, each resident to come and get involved.
FINAL THOUGHT – THE FEELING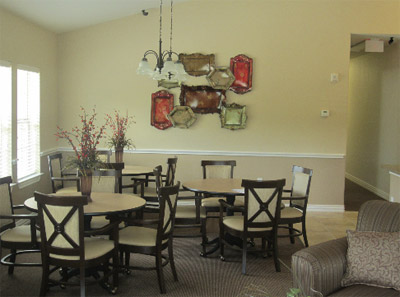 This is not meant to be a comprehensive list of all the considerations in choosing an assisted living facility, but these are some of the most important. After all your investigation and inquiring about how things are set up and managed in each facility you consider, it really comes down to the feel of the environment. If you are looking for a homelike atmosphere, does it feel that way when you walk in? If you want social and/or fast paced , do you see that type of activity when you vist the facility? Talk to your loved one and determine what feels right, and then move in that direction. You will rarely go wrong once you've done your homework and things feel right.
Good luck and all the best for you and your loved one.
Assisted Living in Garland, Richardson and Denton TX
With 2 convenient locations in Garland and Denton Texas, Mayberry Gardens offers assisted living services in Garland, Richardson, Rowlett, Denton, Corinth, Argyle and the surrounding areas.
Garland Assisted Living Location